Otostick Coverage in the News


Debenhams Beauty Magazine Awards 2016
We are delighted to have our Otostick product included in the Debenhams Beauty Club Beauty Awards Goody Bags tonight, hosted by Ferne McCann & OK! Magazine UK
If you weren't lucky enough to get your hands on one on the night, or in the Debenhams giveaways, then you can always buy them direct from the UK at www.zurego.com/otostick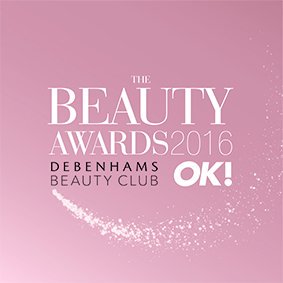 Sunday Mirror 'Notebook' Magazine
OK, so maybe we were a bit upset to be described as 'Crazy Beauty', but once we'd got over that, the comments from the lovely Lynne Hyland were really great!
She called Otostick 'An instant temporary cure for sticky-out ears'. As for who should try Otostick, Lynne told her readers 'if you're among the one in 20 women who reckon their ears stick out, you're probably not loving the ponytail trend. But now Otostick is here to help. These stickers pull ears closer towards the head, and can be kept I place for up to a week.'
She finished off by saying 'Low-tech but effective. My ears don't stick out so I can't say what it was like to wear them personally, but my tester reckoned the stickers were near-invisible and comfortable. Plus they seemed nice and secure, which is good as you wouldn't want one bat ear suddenly pinging out' – her words, not ours!!
Take a Break Magazine
Take a Break magazine's beauty editor told her readers to 'TRY THIS…', including pictures clearly showing a big difference with and without Otostick ear correctors. 'Think your ears stick out too much? Invest in Otostick and be ready for the tightest up-do! It's a near invisible silicone device that pulls ears closer to the head'. Thanks TaB!
Cosmopolitan Magazine
Cosmopolitan Beauty and fashion guru Inge van Lotringen also said lovely things about Otostick (despite a few random Star Wars references!). 'Seriously?! These double-sided 'silicone prostheses', resembling a micro T.I.E. Fighter out of Star Wars (ask your dad) are supposed to pin your ears back; great if you feel a bit self-conscious about them but still want to rock this season's ponytails. And by Yoda, they work! My ears aren't very sticky-outy so I'm not doing a great job of demoing the effect but (it's behind my right ear), but, with one end stuck against the side of my scalp and one against the back of my outer ear, the latter definitely gets pulled in. It's so painless, I forget about it entirely until I stumble across it, still going strong, as I wash my hair in the evening. One slight drawback (no pun intended): any hair that gets caught in it will be ripped out of your head'. (Don't worry, if you apply and then peel off Otostick carefully, that last bit shouldn't be a problem!).
Prima Magazine
Our favourite TV doctor, Dr Sarah Brewer recommends Otostick too, she said this in her column in Prima magazine recently in response to a question from a reader about ear surgery: 'I'd recommend Otostick (£15.99 for eight correctors, zurego.com), which are clever little cosmetic ear correctors developed by a mum whose child was being bullied. These silicone pads are practically invisible and stick behind the ear to hold it back against your head. You can keep them in place for up to seven days before replacing them'. We couldn't have said it better ourselves Dr. Sarah!
If you want any more information about Otostick, or are not quite sure if they will work for you, please contact us at info@zurego.com and we'll get right back to you.